The PAT signal is an approved measure in the
2017 AASM HSAT Clinical Practice Guidelines
for Adults with OSA.
Prevent up to 20% Misdiagnosis with True Sleep Time
WatchPAT calculates AHI and RDI using the patient's True Sleep Time rather than the recorded time used in most commercially available HSAT's
True Sleep Time reduces the risk of misdiagnosis and misclassification that has been reported up to 20% with using total recording time3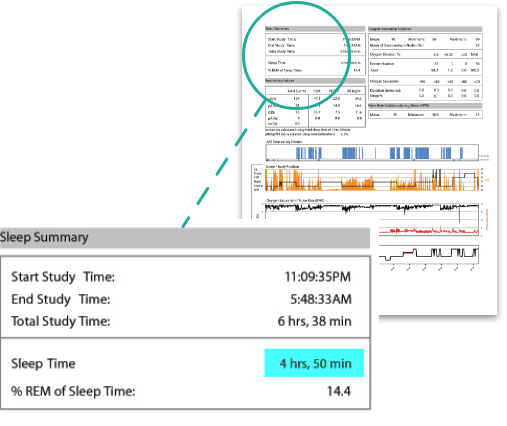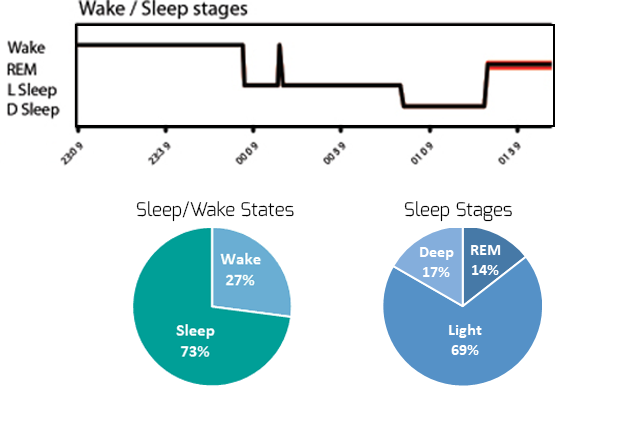 Improved Accuracy with Sleep Architecture
WatchPAT's clinically validated Sleep Architecture
provides information on sleep staging including sleep efficiency, sleep latency and REM latency4-5. It also provides the added value of detecting REM related sleep apnea with REM and non-REM AHI.
High Accuracy with Central Sleep Apnea Identification
WatchPAT has been clinically proven to detect all types of apnea events. The Central PLUS Module enables specific identification of Central Sleep Apnea (CSA) and Percent of Sleep Time with Cheyne-Stokes Respiration.